An
online journal
is called a
blog
or
personal blog
. The first
online diary
is believed to be Claudio Pinhanez's "
Open Diary
", which was published at the MIT Media Lab website. Justin Hall's "
Justin's Links from the Underground
", Carolyn Burke's "
Carolyn's Diary
", and Bryon Sutherland's "
The Semi-Existence of Bryon"
were among the first online personal bloggers.
The New York Times called Justin Hall "the founding father of personal blogging" in an article by Jeffrey Rosen, entitled "
Your Blog or Mine?
" published December 14, 2004. Justin's official blog is
"
just in teractive
" at
http://interactive.usc.edu/members/jhall/
, his
official website
at
http://www.links.net/vita/
, and a video clip of his breakdown called
Dark Night
at
http://www.youtube.com/watch?v=hx8rDD1ekGU
The reason that Justin is the most popular is because he created the first personal web page which included his day to day activities in spite of the sometimes embarrassing detail.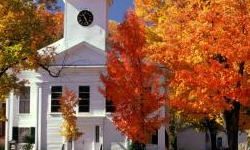 There are conflicting reports, but the highest I found was that there are over 210,000,000 blogs. I don't know about what you think, but that is a whole lot of history, photos, and opinions. Some people write about everything and others filter the information they post on their blogs.



Do you think there is a right or wrong amount of information that should be shared on the internet about a person's life?
Tweet