A bookmark is a thin marker, often decorated with objects on either or both ends, used to keep one's place in a book and so be able to return to it with ease. Many bookmarks can be clipped on a page with the aid of a page-flap. Often bookmarks are sentimental and given at special occasions with a handwritten signature, date and message on the back.
In the 1850's, the first detached bookmark appeared and was was first referenced in Mary Russell Mitford's Recollections of a Literary Life (1852): "I had no marker and the richly bound volume closed as if instinctively."
The most common bookmark from that time period included in-your-face advertisements for various clothing including corsets, soap, and the medicines from the finest quacks!
Today bookmarks can be found in all shapes, colors and sizes.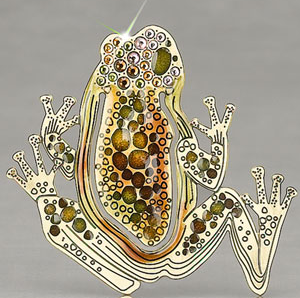 Image: Neiman Marcus
Image: Ice Standard
If you're looking for a special bookmark, you might try
Mirage Bookmarks
at http://www.miragebookmark.ch/ for some of the most beautiful and unique bookmarks I have ever seen.
Tweet